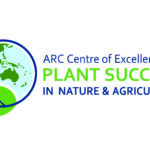 Website CoEPlantSuccess Australian Research Council Centre of Excellence for Plant Success in Nature and Agriculture
Ensuring plant success
The ARC Centre of Excellence for Plant Success in Nature and Agriculture has been funded for 7 years, ending December 2027. This position will work within the UQ Plant Success Laboratory with Professors Mark Cooper, Christine Beveridge, Graeme Hammer and David Jordan and their research groups.
The primary purpose of this position is to undertake novel quantitative genetic analyses of sequences of plant populations evolving under the influences of directional selection for shoot architecture traits. Arabidopsis and sorghum will be key plant species for the experimental components of these investigations. The position will be responsible for leading the development and application of quantitative genetic models to study the genomic to phenomic relationships within experimental populations that expose genetic variation for shoot architecture traits. The position will investigate modelling methods that leverage prior knowledge of hormone networks that is a focus of the Beveridge laboratory discovery research. The experimental results will be used to develop novel predictive models for plant architecture traits for applications to plant breeding and evolutionary studies.
Further information regarding the position and research program can be found within the position description.
To discuss this role, please contact Professor Mark Cooper mark.cooper@uq.edu.au