Megan Shelden, School of Agriculture, Food and Wine, Faculty of Sciences, Engineering and Technology, University of Adelaide.
I had the pleasure of representing the ASPS as a delegate at Science Meets Parliament in 2022. Due to the ongoing pandemic, the event was held online over 5 days. Despite this, I found the event to be a very valuable experience and thoroughly enjoyed the sessions.
Science meets Parliament 2022, kicked off with a wonderful Welcome to Country by Ngunnawal Elder Wally Bell. This was followed by the opening keynote address by the inspiring Nobel Laureate Professor Peter Doherty. Professor Doherty has become an avid science communicator and "twitter sensation" over the course of the pandemic. In the Professors' words "You cannot convince everybody but you can engage anyone with respect".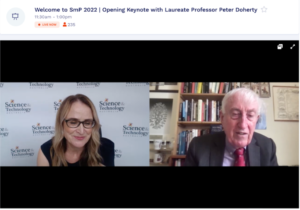 Panel sessions highlighted the need to communicate our science effectively and gave us many practical tips on how to engage with parliamentarians and really make the most of our meetings with Members of Parliament. I particularly loved the "Marie Kondo your writing" session with Mischa Schubert (CEO of Science and Technology Australia) – so many writing tips that have already helped me enormously!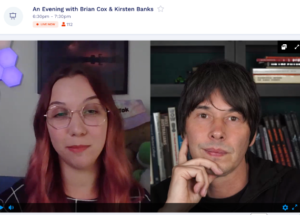 There were so many highlights in the program: Professor Brian Cox and astrophysicist Kirsten Banks gave their tips for effective science communication, the National Press Club Address by Professor Mark Hutchinson, and the final session, a commercialisation masterclass with Australia's Chief Scientist, Dr Cathy Foley.
I was very fortunate to participate in a zoom meeting with Ms Kate Thwaites MP, the federal ALP member for Jagajaga, with two other Science meets Parliament delegates Dr Kelly Walton (UQ) and Dr Hamish Brown (UniMelb).  We discussed the importance of food security, particularly in light of the recent floods in Australia and climate change. We also discussed the need for government to continue to invest in scientific discoveries.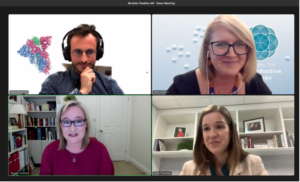 I would absolutely recommend attending this event if you get the opportunity. I would love to attend Science Meets Parliament again in the future (in-person!) and am very much looking forward to the National Gala Dinner to be held in June 2022.