Welcome to Phytogen for July 2022.
In this issue:
Announcing ASPS awards 2022
********Congratulations*********
Jan Anderson Award – Frances Sussmilch, University of Tasmania
Peter Goldacre Medal – Maria Ermakova, Australian National University
J.G. Wood Award – Rudi Appels, University of Melbourne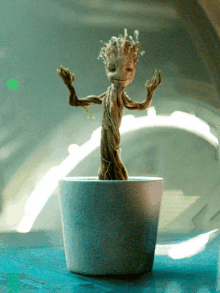 Education and Outreach Award: Adelaide University 2021 National Science Week Team
RN Robertson Travelling Fellowships (1) Oscar Fung (Melb Univ) will visit the John Innes Centre, UK; (2) Nattiwong Pankasem (Uni California San Diego) will visit the ANU.
tenor.com
Student Travel Grant recipients:
Anoma Sudarshani Rangalage     UQ
Andrew Tuckey UWA Abi Ghifari           UWA Sabrina Davies   UWA Hanh Minh Vo   UTas Kim Melville       UWA Pravin Khambalkar          ANU Carl McCombe  ANU Nipuni Peththa Thanthrige           QUT Joanah Midzi      UoA Daniel Hawkins UoA Ming Cheng        UQ Zheng Gong        UQ Yuhan Liu             UQ Hannah Drieberg Wilkins               UQ Rebecca Degnan               UQ Yan Zhang           UQ Samantha Norman          UWA Suyan Yee           ANU Bao Linh Ton      UWA Rose Zhang         ANU Judith Eglitis-Sexton       UQ Leroy Mangila    UQ Mabel Gill-Hille  UWA
Science and Technology Australia and Professionals Australia Annual Survey – closes 7th August 2022.
Science & Technology Australia and Professionals Australia invite you to participate in the annual Professional Scientist Employment and Remuneration Survey.

The survey takes 10-15 minutes to complete. It is entirely anonymous. It is open to all science professionals in Australia. All survey participants can enter the draw to win one of two $500 JB HiFi vouchers. The survey closes on 7 August 2022.Through this survey, you will contribute to the most comprehensive benchmark report of scientist remuneration and employment conditions in Australia. The survey will also provide important insights into the unprecedented and continuing impact that COVID19 has had on Australia's scientific workforce. Your responses will provide an important glimpse into Australia's science sector which, in turn, will help us advocate with and for this sector to Government, policymakers and the Australian public. The more scientists who participate, the more comprehensive and meaningful these results will be. What do people need to know?
National Science Week 2022 – 13th-21st August 2022 and National Science Quiz 7th August.

Many events (August 13th-21st 2022) are happening nationally. It features more than 1000 events around Australia, including those delivered by universities, schools, research institutions, libraries, museums and science centres. Find an Event

In the lead up to Science Week is: The National Science Quiz hosted by Charlie Pickering on the 7th August 2022. Attend in person at Fed Square Melbourne, or play along online for cash prizes!
Two teams of Australia's top scientists, with special guest team captains Nate Byrne meteorologist and weather presenter for ABC-TV's News Breakfast and Lawrence Leung comedian and host of Our Brain on ABC-TV, will battle it out to be this year's National Science Quiz champions.
www.nationalsciencequiz.com.au
Superstars of STEM – closes 14th August 2022.
A nationwide search has begun for Australia's next constellation of Superstars of STEM – a game-changing initiative to advance gender equity by turning more diverse science experts into media stars.
Industry and Science Minister Ed Husic will launch the national talent search today for the program, run by Science & Technology Australia and funded by the Australian Government.
"Australia needs to draw on the full diversity of our talent pool to deliver the next huge science and technology breakthroughs and galvanise STEM gender equity to strengthen our skilled workforce," Minister Husic said.
"Visible diverse role models in the media and in our schools send a powerful message to the next generations of diverse young Australians that there is a place for them in STEM.
"Our Government is committed to supporting programs that equip Australian smarts with the skills to confidently communicate their research and be recognised for their work."
Open to women and non-binary STEM professionals, the program has created 150 Superstars of STEM since 2017. Another 60 more Superstars will be chosen this round.
Science & Technology Australia CEO Misha Schubert said the program tangibly helped diverse young Australians to see themselves in science and technology careers.
"It's really hard to be what you can't see," she said. "Women are around half the Australian population – and yet are seriously under-represented in STEM careers and leadership, and, at last count, only one in three experts talking about science in the media were women."
"To fix the visibility challenges, we need to create even more diverse role models who are household names appearing regularly in the media as science experts and authorities."
"The program is transforming and challenging ideas about what a scientist looks like, turbo-charging gender equity in science, and giving more young Australians inspiring role models to encourage them into STEM studies and careers."
The Superstars of STEM program has nurtured media stars such as health expert Dr Kudzai Kanhutu (now a regular on ABC's The Drum), mask safety expert Dr Kate Cole (whose media work led to stronger safety checks on masks amid a pandemic), whale expert Dr Vanessa Pirotta (seen on a vast array of media) and Gamilaraay astrophysicist Karlie Noon (author of the new book Sky Country).
"Visible role models matter," said Superstar of STEM Dr Cayt Rowe, a STEM research leader with Defence Science and Technology Group (DSTG) in the Department of Defence.
"In its first few years, the Superstars of STEM program has started to powerfully boost the visibility of Australian women in science. It's shown how building a media profile can turbo-charge careers, helping to secure leadership roles," she added.
"Superstars of STEM has meant more women STEM experts on our airwaves and in the nightly news bulletins," said Superstar of STEM Pearl Li Ng, a Digital Implementation Manager at engineering company Aurecon.
"The program gives participants the skills, knowledge and opportunities to become regular media commentators," she added.
Superstar of STEM and CSIRO conservation team leader Dr Rebecca Jordan said the program had given her opportunities to inspire more Australian young people into exciting careers in the sciences.
"It's been such an incredible experience to be able to do school visits, open young people's eyes to the joys of studying science, and inspire them into future careers as scientists. I can't wait to see some of them as future Superstars of STEM."
The next 60 Superstars of STEM will participate in the program for two years, starting in January 2023. Applications are open now and close on Sunday 14 August 2022.
Plant Cell Atlas – was at Plant Biology July 2022.
The Plant Cell Atlas was involved in the Plant Biology 2022 conference at the beginning of July. To learn about the Plant Cell Atlas initiative or find out about the amazing current research being done by scientists from the Plant Cell Atlas community (@CellAtlas) milestones can be viewed here: Motivation and Goals.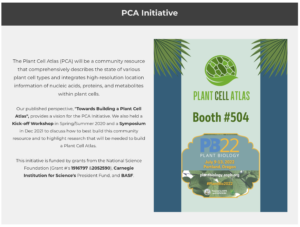 Australia State of the Environment 2021 – released July 2022.
Click: Explore all chapters in the report to access the report chapters online. Good for a study, research or work break to bring you up to date.
ASPS Carers' Support Travel Grant for ComBio2022
Since interstate conference attendance is often difficult for ASPS members who are primary carers of young or high needs children, the Society has set aside funds to mitigate this situation and allow the professional development of these members to continue. These funds will provide return air fares to the conference location for a support person to accompany eligible ASPS members with dependent preschool age children (0-4 years) or children with high needs. The award is open to general members and students whose child-caring duties would normally prevent them from travelling due to their circumstances or because alternative child-minding options are unavailable. Note that the accompanying carer need not be a parent or legal guardian.
Support will be awarded on first in first served basis and will vary from year to year depending on the Society finances, meeting location and the number of applications. The Treasurer will apply a formula in calculating individual entitlements and take these factors into account.
Applicants (and their supervisor if applicant is a student) must be financial members of ASPS. Funding is contingent on the applicant having an accepted poster or oral presentation at the conference. Assessment will begin from 15 August 2022. We are ready to receive your applications: ASPS Carers' Support-Travel-Grant-for-ComBio2022
See you in Melbourne soon …..    https://www.combio.org.au/combio2022/
#ComBio2022 The Programme Timetable, Plenary and Symposium Schedule's are looking great.

Please login and check your ASPS membership is up to date. Encourage your colleagues and students to join ASPS.
Tweet to @asps_ozplants your news and upcoming events and follow to keep up to date.