Welcome to Phytogen for October 2022. Last month was ComBio2022 in Melbourne. Below are some reports by students who received travel awards. We will chase the rest of you up in 2023 or please send reports as you wish. ComBio2022 had many great talks and posters across many disciplines. There are also links below to opening and closing Plenary Talks to enjoy again.

Abi Ghifari, PhD Candidate, School of Molecular Sciences & ARC Centre of Excellence in Plant Energy Biology, The University of Western Australia.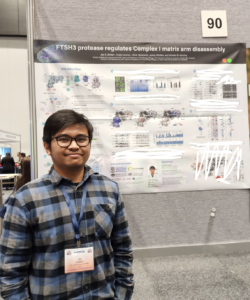 I was grateful to be awarded a travel grant by the Australian Society of Plant Scientists (ASPS) to attend and present my research at ComBio 2022 Conference in Melbourne. ComBio is a combined meeting of five leading Australia and New Zealand societies focusing on all aspects of genetics, plant science, biochemistry, molecular biology, and cell and developmental biology. ComBio 2022 was the first in-person ComBio meeting after the pandemic, which was delayed for two years due to COVID-19 related lockdowns and border closure. As a result, more than a thousand scientists were keen to present and discuss their latest studies face-to-face. I was delighted to present my poster that highlighted the latest results of my PhD project focusing on proteolytic regulation of plant mitochondrial respiratory components. I was so excited to discuss my studies to scientists across multiple disciplines. I was especially delighted to meet and talk with other researchers that work on similar aspects of mitochondria, but on different organisms such as yeast and mammals, including human cell system. I also learned a lot about different scientific approaches to particular problems, particularly in areas of biochemistry and molecular biology that I interested in, such as post-translational modifications, protein homeostasis regulation by ubiquitin-proteasome system, and roles of mitochondria in health and diseases. Overall, I really enjoyed the experience of attending and presenting in such a massive and diverse conference. I encourage future and present graduate students working in all aspects of plant science to join ASPS, which is such as welcoming community for its members.
Linh B. Ton, PhD Candidate, Crop Genomics Group, School of Biological Science, The University of Western Australia.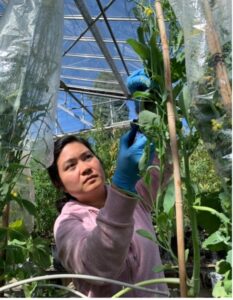 It was my first time attending ComBio2022 thanks to the Travel Grant offered by ASPS and support from my supervisors. ComBio2022 in Melbourne was the first big conference I attended after the pandemic, and I had the privilege of presenting findings from my PhD on designing CRISPR/CasRx system targeting Turnip mosaic virus infecting canola (Brassica napus). It was a far more amazing and friendly environment than I imagined. My first impression is how it was professionally organised, and I had no difficulty in registering for attendance and accommodation booking near the conference venue.
The plenary talks were excellent in providing an overview on the achievements and the on-going studies, motivation and navigation for researchers at different levels of career development. Symposium presentations on cell biology and signalling were also so amazing they expanded my knowledge on the diverse applications of biological and molecular tools in exploring cellular networks. I was very impressed by the research journey leading to the success of the C4 Rice project by Dr Maria Ermakova and other talks about strategies to improve plant productivity. Poster sessions were my chance to catch up with other topics and discussions.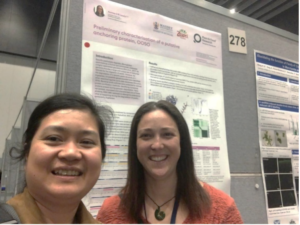 ComBio2022 offered me a great time learning new knowledge beyond my expertise and provided me with the opportunity to come up with new ideas for my PhD project. It also gave me the chance to expand my professional networks, not only within the research community but also extending to scientific services and businesses, where I could find solutions for my experiments.
Hanh Minh Vo, PhD Candidate, Biological Sciences, School of Natural Sciences, University of Tasmania.
ComBio2022 was a fantastic opportunity for a young researcher like myself to present my current project on understanding how plants can rapidly response to dehydration. As the climate gets drier, it is crucial for us to understand what controls stress responses in plants, so we can improve plant tolerance in preparation for the near future.
I used my talk as a conversation starter to tell people about my current experiments and get feedback thereafter. I also talked to new people from various backgrounds on their own projects, both to satisfy my curiosity, and to gather possible ideas for my own research. For example, the work done by Dr. Lim Chee Liew using single-cell RNAseq and the conversation with her gave me some ideas about for my project. Even the opportunity to explore outside of my scope into human and animal research, was amazing. It gave me glimpses into what we have achieved and what I might be able to apply to plant research. Everyone was professional yet friendly and approachable, which is encouraging for new researchers to strike up a conversation.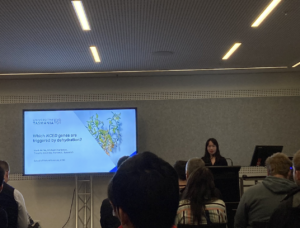 I would like to thank the ASPS for the student travel grant that allowed me to join such a vibrant face-to-face gathering community. I would also like to specifically thank my supervisors Dr. Frances Sussmilch, Prof. Timothy Brodribb and Prof. Michael Charleston for their support throughout my PhD.
Lots of great tweets at @asps_ozplants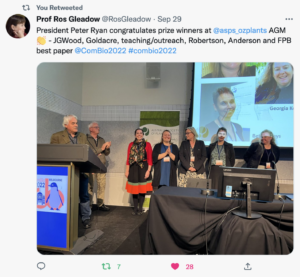 Our President Elect Professor Martha Ludwig would like to share an upcoming Special Issue in Plants: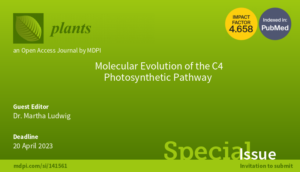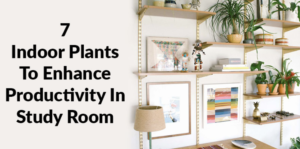 Wishing students, researchers and teachers all the best for studying and preparations as the year is ending. Some of the plants in this article may help with motivation.
Please login and check your ASPS membership is up to date. Encourage your colleagues and students to join ASPS.
Tweet to @asps_ozplants your news and upcoming events and follow to keep up to date.