Registration now open!
41st New Phytologist Symposium: Plant sciences for the future
11–13 April 2018, Nancy, France
https://www.newphytologist.org/symposia/41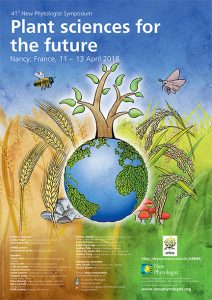 The 41st New Phytologist Symposium will provide new insights into the evolutionary forces and molecular mechanisms that govern plant development and physiology, and their interactions with biotic and abiotic cues.
Invited speakers from the New Phytologist Editorial Board will highlight emerging topics in plant sciences as well as the application of modern technologies to capture the complex mechanisms driving plant development, physiology, interactions and evolution.
Eighteen leading scientists will speak at the symposium along with early career researchers, selected to give talks following submission of poster abstracts. Travel grants are available.
Travel grant deadline: Thursday 18 January 2018
Poster abstract deadline: Thursday 8 February 2018
More details and registration at https://www.newphytologist.org/symposia/41.