Welcome to the last edition of Phytogen for 2019. We enjoyed seeing you at our annual conference last month. La Trobe University was delighted to host the Australian Society of Plant Scientists conference from 26 to 29 November in the stunning Centre for AgriBioscience (AgriBio) in Melbourne. Over 200 participants attended the meeting including both national and international delegates from our wonderfully diverse community of plant scientists, agronomists, nutritionists, educators, industry and government representatives.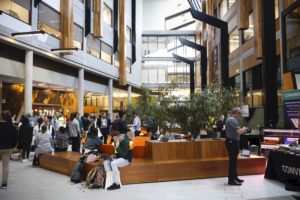 The meeting kicked off with a student networking lunch where students gained stickers each time they engaged each other in conversation. Extra stickers were awarded by chatting with the international keynote speakers including Prof Nicolaus von Wiren and Dr Fabian Pfrengle (Germany), Prof Jianping Hu, Prof Dan Szymanski and A/Prof Julie Law (USA), Prof George Bassel (UK) and Prof Mao Long (China). Congratulations to Fiona Kang who collected the most stickers and the student networking prize! The first session also highlighted the amazing work of the Society's students with ASPS student representatives Mr Yingxuan Ma and Mr Ronan Broad undertaking chairing duties. The great atmosphere continued with informative and entertaining talks by nutritionist Prof Jennie-Brand Miller and the 'poster teaser' presenters before relaxing at the Welcome dinner and catching up with friends and colleagues.
The meeting continued with a packed agenda and some new themes including insights into medicinal agriculture and emerging and transformational technologies in genomics and phenotyping. The program also featured excellent presentations from ASPS award winners' Dr Monika Murcha (Jan Anderson Award), A/Prof Sigfredo Fuente (Teaching Award), Prof Ros Gleadow (JG Wood Award) and Dr Simon Williams (Peter Goldacre Award).
A shared biotic intera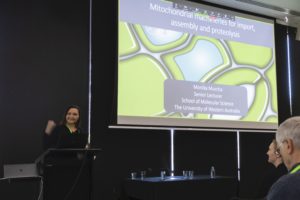 ctions session on the final day with the Australasian Plant Pathology Society Conference celebrating their 50thanniversary was also a highlight. The Grains Satellite meeting held thereafter gathered researchers and breeders from across the country and focussed on the pipeline to delivering enhanced grain yield in addition to quality traits relating to food applications and nutrition.
Dr Monika Murcha (Jan Anderson Award)
Social events at ASPS 2019 included tours of the La Trobe Wildlife Sanctuary, Posters and Drinks sessions and a Society dinner at the new La Trobe Sports Park pavilion. Across the week there was a fantastic atmosphere in AgriBio with a real sense of community and collaboration. The meeting was a great opportunity to share knowledge and resources, generate new ideas and identify avenues for translation. A huge thanks to all those who made it a success, especially our wonderful undergraduate, Honours and PhD student volunteers and poster judges.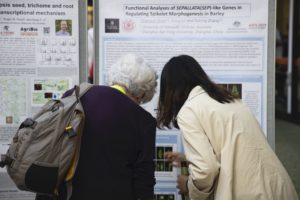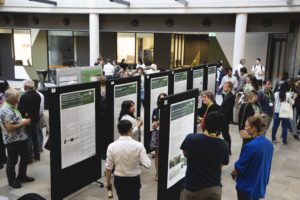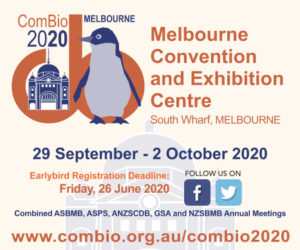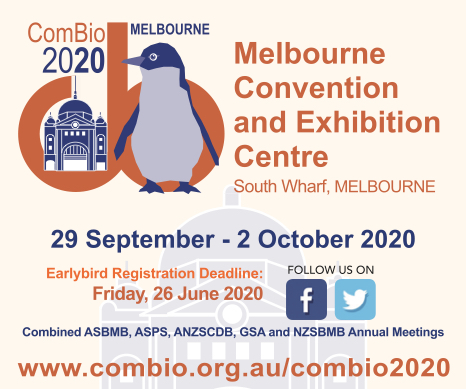 In addition, we extend our sincere thanks to the event sponsors including GRDC, BioPlatforms Australia, Agriculture Victoria, Conviron, Laftech, Agilent, Cann Group Limited, ARC Centres of Excellence Plant Energy Biology and Translational Photosynthesis, GlycANZ, La Trobe Institute for Agriculture and Food (LIAF), ARC Medicinal Agriculture Hub and Department of Animal, Plant and Soil Sciences at La Trobe, Australian Plant Phenomics Facility and the journal Plants.
We look forward to seeing you again next year at ComBio at the Melbourne Convention Centre (29 September to 2 October, 2020, website www.combio.org.au/combio2020/) and bringing our wonderful society of plant scientists closer together.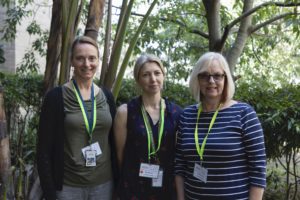 Dr Kim Johnson and Dr Monika Doblin with Professor Kathleen Soole (ASPS President) on behalf of the ASPS 2019 Meeting Organising Committee.
Photos taken by William Salter.
During the AGM and in Novembers Phytogen, we outlined how you can vote for state representatives. If you haven't yet voted, you can ahead of ComBio2020. Go to: https://www.surveymonkey.com/r/8KH6FV5
We need 2/3 rd of financial members to vote. If you would like to be part of the discussion click HERE. To renew your membership so you are a financial member click HERE. You can request a new password be sent to your registered e-mail address.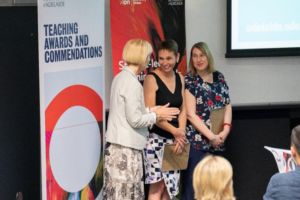 ASPS Plant Science Education Representative Dr Beth Loveys with Dr Karina Riggs from University of Adelaide.
We have led by example by embedding innovative teaching practice in all of our courses and most importantly building authentic working relationships with our students. Our teaching is largely driven by the idea that once the students know that you care they soon care about how much you know (a variation on a statement attributed to Theodore Roosevelt). Being recognised for your contribution to improving the student learning and experience at University is obviously wonderful but more importantly it creates opportunities to continue to promote and support high quality science teaching across the University and more broadly the sector.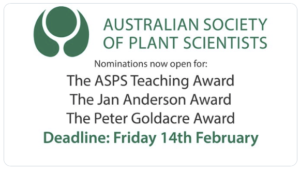 Nominations are now open for our 2020 awards. To read more go to: https://www.asps.org.au/awards. Keep up with us on twitter @asps_ozplants
Lastly, we hope you can manage to keep cool over Christmas, our thoughts are with those affected by drought and bushfire. We hope there will be opportunity for recharge, rest and some joy.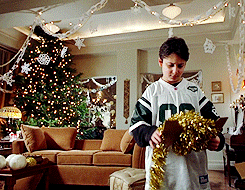 giphy.com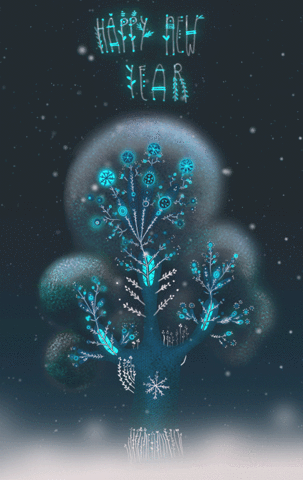 giphy.com