It is a New Year and a new decade. Over the last couple of months, you might have been reflecting on how tough the ecology in our country, Australia; has to be. Our plants and soils are quite well adapted to recover after the last couple of months of bushfires, and hot days with lots of sun exposure.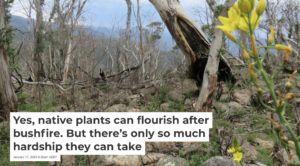 There are many incredible articles to read. Click on the pictures to read articles about recovery and protecting the Wollemi pine.
There have also been downpours of rain and hail for our plants to contend with. Another post from 2014 explains the science.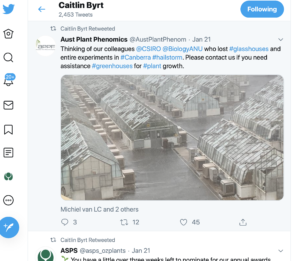 Throughout 2020 we wish you all the best for resuming your experiments and interpreting the results. Nominations are now open until the Friday 14th February 2020 for our society awards. Follow this link to the awards page and to find out all the details.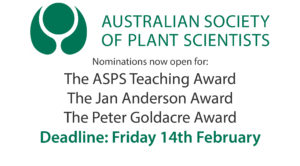 Upcoming in February, is NEPS, with open consultation in each state.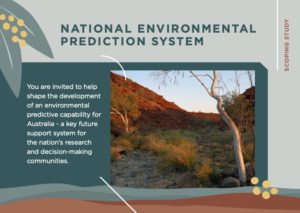 Our meeting is in September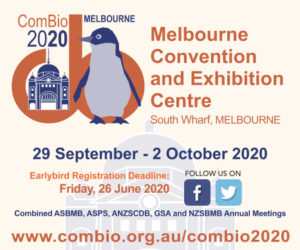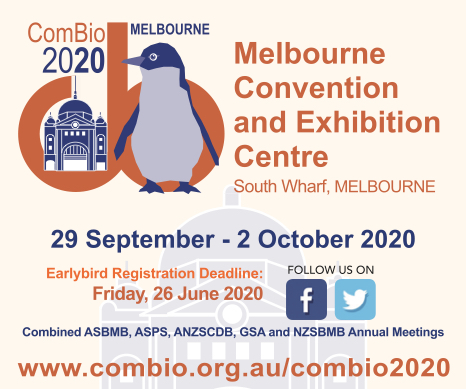 and also save the date for Sunday 24th October 2021.
IPMB2021 will be an event not to be missed. You can keep up with the community as this meeting progresses by checking the plantae website.