Welcome to Phytogen for February. 2020 is the International Year of Plant Health. You can read more at the FAO website.
Also occurring this week will be United Nations International Day of Women and Girls in Science.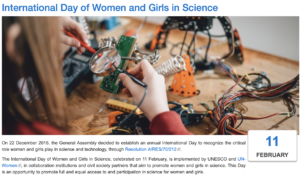 It is very timely then; to plan conferences and workshops for the year. If you want to advertise an event use this link. Below are some to get you thinking.
1. THE PLANT NUTRITION TRUST is inviting applications for awards to assist in carrying out a study tour or to attend a conference or such other activity related to their stated objectives. The TRUST has been established to encourage and promote research and technology transfer in the areas of plant mineral nutrition, soil fertility, fertiliser and soil amendment technologies and certain abiotic stresses. Related topics in agronomy and plant breeding etc will also be considered.
Awards will be made to promising PhD students, post-doctoral students and early-career scientists working in the areas mentioned above. Applicants must be currently working in Australia and linked with a recognised university or relevant institution. Details and application forms available by clicking on the below links. Applications close 20th March 2020.
pdf:  PlantNutritionTrust_Intro&Appl_2020
word: PlantNutritionTrust_Intro&Appl_202
2. FOOD AND WATER SECURITY INTERNATIONAL WORKSHOP: ENGINEERING AQUAPORINS TO BOOST CROP YIELDS AND WATER RECYCLING TECHNOLOGIES
12 May 2020 to 15 May 2020.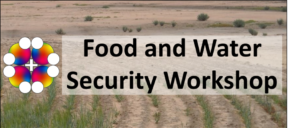 What types of new biotechnologies are needed to ensure food and water security in the future?
Join us for a workshop at the Shine Dome in Canberra (13-15th May 2020; https://www.shinedome.org.au/whats-on) to explore how we can use and engineer aquaporin proteins to boost crop productivity and advance water filtration technologies.
Student travel support is available thanks to ASPS – please apply, more details below. Discount early bird registration is now open and talks selected from abstracts will receive registration reimbursement – https://www.eventbrite.com.au/e/workshop-on-engineering-ion-channel-aquaporins-and-boosting-food-security-tickets-78557334101
Examples of workshop highlights include:
Hear from Professor Steve Tyerman (University of Adelaide) and Professor Christophe Maurel (B&PMP, Montpellier) about the latest developments in controlling water relations, cell signaling and regulation of hydraulics in plants.
Learn about the link between aquaporin function and cancer cell metastasis and the discovery of aquaporin ion channel features from Professor Andrea Yool's research (University of Adelaide).
Learn about the roles of aquaporins in influencing crop plant physiology from Professor Francois Chaumont's research (UCLouvain, Belgium) on maize aquaporins, Professor Maki Katsuhara's research (Okayama University) on barley aquaporins and A/Professor Tomoaki Horie's work on rice aquaporins (Shinshu University).
Learn about imaging the movement of element isotopes to understand aquaporin function from Professsor Keitaro Tanoi and A/Professor Natsuko Kobayashi (University of Tokyo).
Discover new directions in technology development for water filtration from Aquaporin Asia's Dr Sun Guofei. These technologies are used to purify astronaut waste water in space and can help us sure up our future water security on Earth.
Build your knowledge in understanding how aquaporins help living cells tolerate osmotic stress and how we can use this information to create the biotechnologies of the future!
The 2020 International Ion Channel Aquaporin Workshop creates the opportunity to facilitate sharing knowledge, ideas and results in the area of studying the function and applications of ion-channel aquaporins. We have a particular focus on research related to engineering plant aquaporin function towards boosting future food security, and on research related to the study of ion channel aquaporins in plants and other Kingdoms of life.
We are looking forward to discussing potential avenues to engineer aquaporin function towards supporting future stability in crop productivity, improve water security and determine signaling processes that influence aquaporin function. Topics related to aquaporin permeability, regulation, signaling, physiological roles and evolutionary origins will be covered in the workshop.
There will be talks selected from submitted abstracts and registered speakers selected from abstract submissions will receive registration reimbursement. Courtesy of the Australian Society of Plant Scientists there is support for PhD/ECR student travel, and it would be wonderful if you are happy to encourage PhD/ECR students working on relevant research to contact us about sending in an abstract and applying for PhD student travel support towards participating in the workshop. The workshop is supported by the Australia-Japan Foundation and the Australian National University.
Further information related to the workshop can be found at the following webpage: https://biology.anu.edu.au/news-events/events/workshop-engineering-ion-channel-aquaporins-and-boosting-food-security
3. RN Robertson Travelling Fellowship. Applications opened 3rd February and close 2nd March 2020. Details here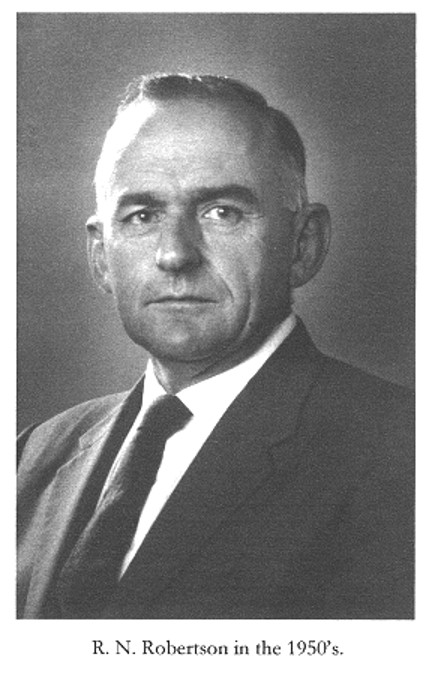 4. ComBio2020 and IPMB2021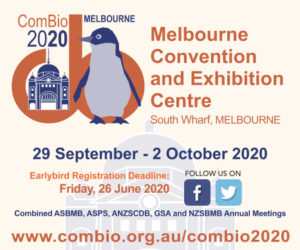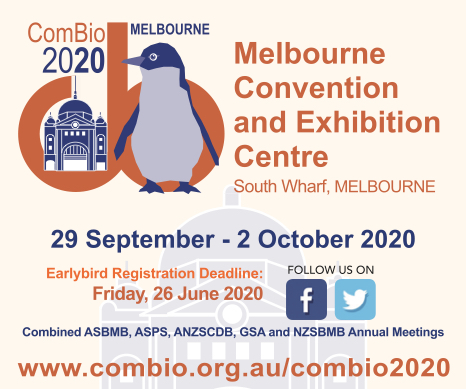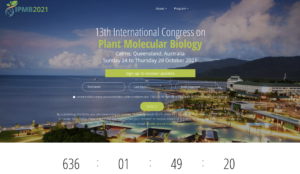 Here are reports from Kara Levin and Celine Mens, 2019 Plant Nutrition Trust Awardees.
Report on the Plant Biology 2019 conference: Plant Nutrition Trust, Kara Levin, University of Adelaide.
Plant Biology 2019, an event hosted by ASPB (American Society of Plant Biologists), took place in San Jose, California. I had the privilege to attend this conference along with over 1400 attendees. The conference covered a large number of areas within plant biology over the five days and was set-up to include major symposia sessions in the morning, networking events over lunch, and smaller specialised concurrent sessions in the afternoon. The major symposia talks covered some of the most interesting topics, many of them focused on seeing the larger picture within their niche field of research. An important concept presented at the conference was that the plant receptors used for triggering a symbiotic relationship with a pathogen were the same as those used to trigger a plant immune response – which raises the question on how such contrasting outputs are regulated by the same receptors. The data presented indicates that these receptors are influenced by the nutrient status of the plant. A plant experiencing nutrient deficiency is more likely to trigger a symbiotic response while one that is nutrient-sufficient will activate an immune response. This is an interesting concept for rhizosphere interactions, where a plant that is perhaps nitrogen deficient will induce symbiosis with microorganisms in the soil in order to reach sufficient nitrogen levels. This idea of dynamic plant responses should be considered in plant nutrition research.
Another fascinating talk was during the 'Plant Synthetic Biology' section. A group at the Max Planck Institute for Terrestrial Microbiology have created a more efficient Calvin-Benson-Bassham (CBB) cycle by using synthetic enzymes. Although applying this CO2-fixing system into agriculture is still in the research phase, it provided insights into the kind of ground-breaking research that is being made possible with new emerging technologies.
I presented a novel discovery from my PhD research on interactions between cereal cyst nematode and wheat during the symposia of 'Plant-Biotic Interactions'. This was an exciting opportunity to discuss my results with a range of international researchers working on similar plant interactions. These discussions helped confirm my research findings as other researchers provided further evidence from their independent studies which reaffirmed of these novel plant-nematode interactions observed in my research. I sincerely thank ASPS for awarding me the Plant Nutrition Trust Travel Scholarship to assist in my conference travels. Attending Plant Biology 2019 was a great experience and perfectly timed as I finish writing a manuscript on my presented research as well as the rest of my PhD thesis.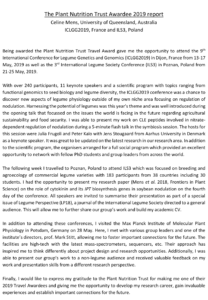 Lastly, and importantly,  there is only one week left to apply for our Society awards. Apply Now!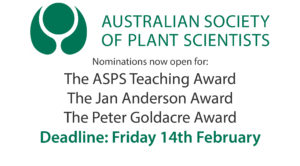 We are also rolling out banners for each of our states to display at conferences, meetings and workshops. See the banner mask below.
If you have some great images, email them to Tam Salter.
Please ensure they are .PNG , .jpg, .TIFF, or .pdf, with greater than 300 dpi, email: william.salter@sydney.edu.au
If the images have people, they will have to sign a permission form: ASPSbanner2020 Please print the permission form and have them sign then send along with your image to Tam, we look forward to receiving your images.