"From the ASPS President: The Race That Stops Every Nation"
There's only one race scientists should be watching on the first Tuesday in November 2020 and it's being run in Washington DC, not Flemington. All scientists should be glued to their wirelesses and mobile devices or listening through their earphones as they pipette and plate-out because the outcome of this race could affect us all for the foreseeable future.
ASPS is a scientific society so let's put politics aside – if we can. Having said that there really is only one runner in this two-horse race that deserves our virtual support – Joe Biden. By any objective measure President Trump has done enormous damage to the standing of science in his country and to evidence-based policy making in general. These failures now threaten the very health of his own population. President Trump has downplayed the threat of global warming, ignored experts and plans to withdraw from the Paris Climate Agreement. He has dismissed public health recommendations and lied about the severity of the pandemic and he has openly derided Joe Biden for wearing a mask so often. Even after contracting the virus himself he dismissed the disease and instead focused on his own strength. Yet a recent study from Standford University (Bernheim et al., 2020) estimates that 30,000 cases and 700 Covid19-related deaths can be directly linked with the Trump rallies, most of which were conspicuous for their lack of masks and social distancing.
If we are to meet the many challenges of the future head-on, our communities need to have faith that the information we receive is the truth and that the decisions affecting our lives are based on the best possible information. This social capital needs to go hand in hand with an active scientific community that is independent, transparent and resilient to false claims and misrepresentation. We also need a generation of leaders that we can respect and trust. Without these things, communities will not understand, believe in or commit to the policies and pleas of our leaders who ask us to sacrifice our lifestyles or our liberties for the greater good. Little of President Trump's performance during his first term deserves our respect or our trust.
Too political for a small society of plant scientists? Of course, I do not speak on behalf of all members of the ASPS. However those of us who do think this way are in good company. In unprecedented moves, three of the world's top scientific journals (Nature, Science and The New England Journal of Medicine) have for the first time openly endorsed a presidential candidate – Joe Biden.
Dr Peter Ryan
President of the Australian Society of Plant Scientists
Bernheim, B. Douglas and buchmann, Nina and Freitas-Groff, Zach and Otero, Sebastián, The Effects of Large Group Meetings on the Spread of COVID-19: The Case of Trump Rallies (October 30, 2020). Available at SSRN: https://ssrn.com/abstract=3722299
Thinking about our next generation
It is usually about this time of year that Science meets Parliament occurs. Due to Covid-19 it has been postponed. In the meantime, plant science is more important than ever for our next generation of scientists, students and people interested in plant science.
In the last week, Melbourne and Victoria have been able to slowly resume a pre-Covid-19 existence. It has been such a strange year and these hard times have been a struggle.
Many teachers and tutors have moved from lecturing to online courses. Please remember to make use of Plants in Action to prepare your teaching.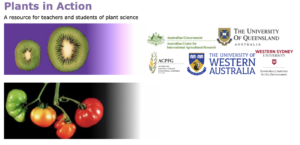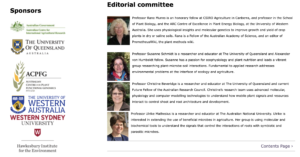 How are you going with twitter/facebook?
To spread the news about all the great plant science you do, areas that interest you and that may be of interest to students and the general public, tag us:  (@asps_ozplants). This will then show up in our twitter feed as a mention and we can retweet and add comments promoting you further. This is also a great opportunity to welcome Frances Sussmilch from University of Tasmania to communications.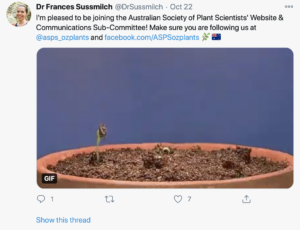 Thanks again to Tam Salter and we would like to invite anyone to contact us at communications if you would like to help us with twittering and facebook.
Interesting articles
There are several articles in Functional Plant Biology.
This one identifying salt tolerance QTL's caught my attention, well done.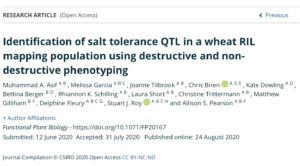 Hows' this: Professor Rachel Burton let me know about how South Australia had all its power coming from solar panels for just over an hour Sunday 11th October 2020, a world first for a major jurisdiction.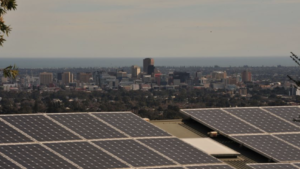 Science and Plants for Schools (picture below) is a great resource from the UK.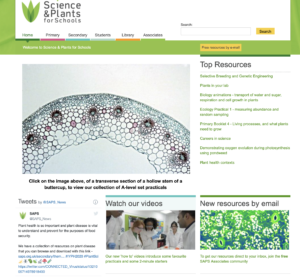 Let us know (@asps_ozplants) if you have any interesting articles or resources you would like to share.
Roundup from September 2020 ASPS award presentations hosted by Plantae and 2020 ASPS AGM
If you would like to see the award talks from last month, head to Plantae presents and the video is embedded below.
At the end of our AGM there was a teaching award presented to Hank Greenway. Watch the video below. You can read about critical thinking and thought experiments in a previous issue of Phytogen from June 2020.
Events
Please let us know (@asps_ozplants) if you have any interesting events.
Launched in October was The Earthshot Prize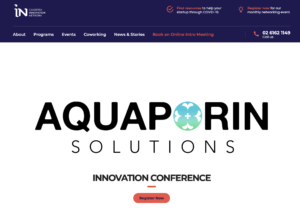 The workshop is open to everyone, it's free and online, https://cbrin.com.au/events/aquaporins-solutions-exploring-how-aquaporins-can-solve-food-and-water-challenges/
Session 1 – Monday 2nd November – understanding aquaporin regulation
Session 2 – Tuesday 10th November – characterising plant aquaporins
Session 3 – Monday 16th November – using aquaporins to solve real world problems
Session 4 – Monday 23rd November – pitching ideas for solving aquaporin mysteries
Please note that separate registration links and timing information for each session are included within the above website link.