Welcome to Phytogen for October 2021. On the weekend it was World Food day, very significant in this Year of Fruits and Vegetables.
To get you thinking about food, you might like to watch Matt Tucker from the University of Adelaide explaining how crops have developed over hundreds of years of cultivation. The talk provided excellent descriptions of genetic engineering and gene editing.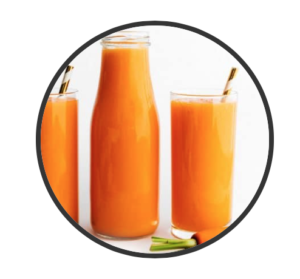 If you haven't managed to register yet for ASPS2021, this week is the time. Grab a carrot juice or which ever fruit and vegetable juice you like and head to the registration page.
Abstracts are due and Early bird registration applies until this Friday 22nd October. I am sure you will enjoy the spectacle of our states meeting up for the award talks in the middle of the day (12 noon AWST or 2pm AEST) on 25th November 2021.
Five ASPS Award Lectures:
Peter Goldacre Award Presentation & Lecture: Dr Joanna Melonek (University of Western Australia)
Jan Anderson Award Presentation & Lecture: Dr Kim Johnson (La Trobe University)
Best FPB paper Award Presentation and Lecture: Dr Ximeng Li (Western Sydney University)
RN Robertson  Lecture: Professor Christine Beveridge (University of Queensland)
Teaching and outreach Award Presentation & Lecture: Dr Kim Johnson and Associate Professor Monika Doblin (La Trobe University)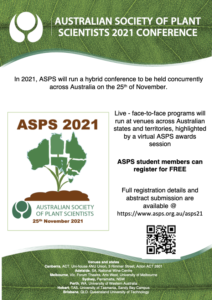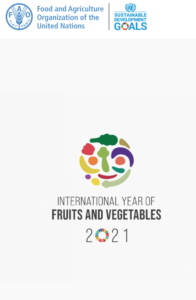 Please login and check your ASPS membership is up to date. Encourage your colleagues and students to join ASPS. Go to: https://www.asps.org.au/members/join
Tweet to @asps_ozplants your news and upcoming events.