Welcome to Phytogen for December 2021.
Here is a piece by Peter Ryan about Science Meets Parliament in 2022.
Dear ASPS Members,

I would like to bring your attention to the 2022 Science Meets Parliament event organised by Science & Technology Australia (STA). STA is Australia's peak body for science and technology professionals and represents more than 80 societies like ASPS. It conducts outreach sessions directed to the public and government and tries to influence public policy in these areas.
Each year STA organises its flagship event called Science Meets Parliament (SmP). This event connects parliamentarians with STEM practitioners in order to share ideas and build Australia's excellence in science, technology, engineering and mathematics.
This event usually occurs in Canberra during a parliamentary sitting period. However, due to Covid19, the 2022 program will be a virtual event between  Monday 28 February – Friday 4 March 2022. However, SmP is still an excellent experience that provides insights into government processes and how to effectively engage with policy makers. Delegates will be matched for a meeting with a Member of Parliament in the week 7 – 11 March 2022. This year the program also includes presentations from Nobel Laureates Peter Doherty and Brian Schmidt as well as the well-known astronomer and science communicator Brian Cox. More information on Science Meets Parliament and the detailed program is available from the links below.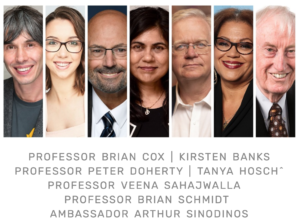 ASPS is allowed to invite three members to attend this worthwhile initiative. Any members interested in applying should contact our Secretary Kim Johnson (kim.johnson@latrobe.edu.au) by 17 December 2021 to express their interest and provide a CV. We especially encourage early career researchers to apply. Please study the SmP program carefully being mindful of the dates and the time commitment it requires.
Regards, Peter Ryan
President ASPS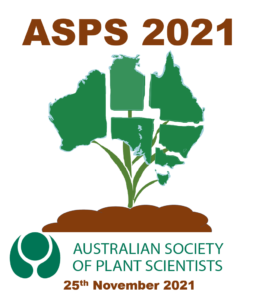 Well, wasn't ASPS2021 last month amazing 🙂  Here is a summary provided by Mark Waters in Western Australia, with lots of photos added in.
About 400 attendees (of which just over 50% were students) joined the meeting across seven locations; South Australia hosted the largest meeting with 82 local attendees (of which 42 were students). Only one node (NSW) reverted to a fully virtual format because of concerns about restrictions on large gatherings, while the other nodes enjoyed traditional face-to-face talks and poster sessions.
As an example of the meeting format, we held three face-to-face sessions with oral presentations, each led by an invited early-to-mid-career speaker (Dr Yinglong Chen, Dr Caitlin Moore, and Dr Monika Murcha, all from UWA). All talk slots were kept short to enable as many speakers as feasible in one day; there were 13 additional speakers, of which ten were students, and ten were female.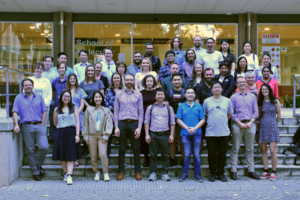 Between the first and second session, we joined the nationwide webinar, in which the annual ASPS award presentations were given. We were fortunate that the first speaker, Dr Joanna Melonek (Peter Goldacre awardee), presented locally from UWA; her talk, along with that of three other awardees across Australia, was simulcast to all nodes via Zoom webinar.
Attendees at UWA, Western Australia (courtesy of Roland Politan)
Interestingly, Dr Kim Johnson (Jan Anderson awardee, La Trobe University) chose to present her work in the form of a documentary-style video that featured interviews with her collaborators to discuss how they contributed to thevarious projects that supported her award. This approach was both entertaining and refreshing, and would not have been realistic in a traditional meeting environment. The WA meeting had 52 registrants, of which 26 were students; two attendees travelled all the way from Merridin about 250 km to Perth's east, which necessitated an overnight stay, but they stated they were more than happy to attend a real meeting for a change!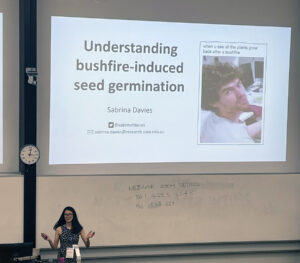 Left: Sabrina Davies presents at UWA, Western Australia (courtesy of Muhammad Kamran)
Below: Student prize winners at UTas, Tasmania; L to R: 
Thais Pfeilsticker (3
rd
), Kate Johnson (1
st
), Hassan Ahmed Ibraheem Ahmed (2
nd
) (courtesy of Frances Sussmilch)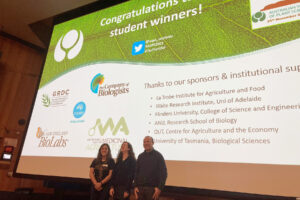 Below: Attendees at University of Melbourne, Victoria (courtesy of Mike Haydon) and attendees at QUT, Queensland (courtesy of Brett Williams)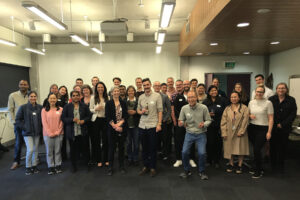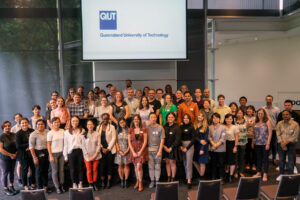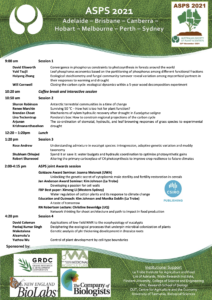 Left: NSW program for online event organised by Kristine Crous                                                                                                                                                      Below: Attendees in Adelaide, South Australia (courtesy of Georgia Koerber)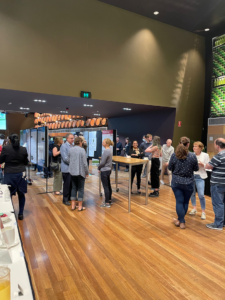 Based on informal feedback, we consider this experiment to have been a resounding success. Many attendees expressed appreciation of the opportunity to actually experience a proper meeting, without the expense and trouble of travel. Speakers evidently made substantial effort to deliver memorable and interesting presentations.  There were some minor lessons to be learned about managing webinars and the value of high-quality AV equipment, and obviously small local meetings cannot fully replicate the benefits of meeting colleagues from further afield.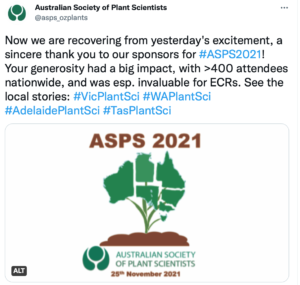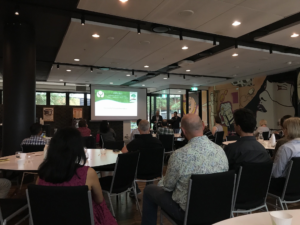 Right: Click to follow link to local threads on twitter for more photos.
Below: Attendees in Canberra with Peter Ryan introducing awards (courtesy of Caitlin Byrt)
We would like to thank again sponsors for supporting this venture, which has given us invaluable experience for the delivery of scientific meetings into the future.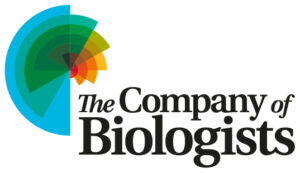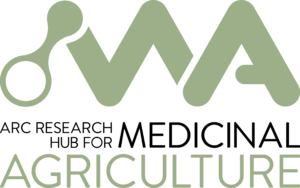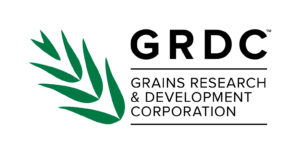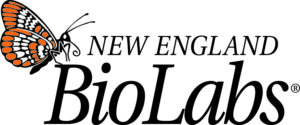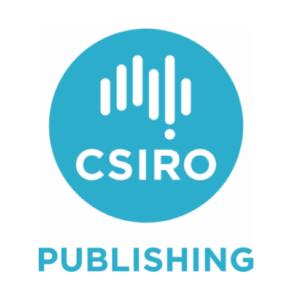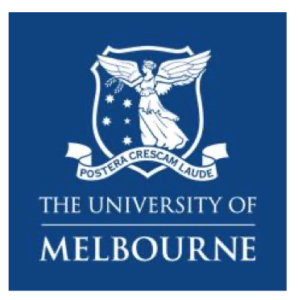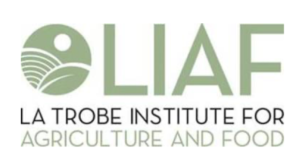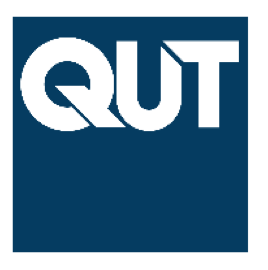 We wish you a Happy Christmas and a safe New Year

We look forward to meeting up next year


Please login and check your ASPS membership is up to date. Encourage your colleagues and students to join ASPS. Go to: https://www.asps.org.au/members/join
Tweet to @asps_ozplants your news and upcoming events.