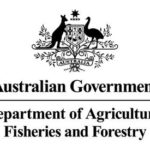 Website Department of Agriculture, Fisheries and Forestry
The Job
The key duties of the position includes:
·         Undertaking routine molecular based assays (including high-throughput sequencing) involving specimens and samples of biosecurity interest analysed under conditions of biosecurity containment and the laboratory's quality management system.
·         Developing and validating molecular assays in a quality assured environment.
·         Working closely with taxonomic specialists to enhance molecular diagnostic interpretations.
·         Communicating and collaborating with other laboratory staff to actively resolve problems and address scientific challenges and aid other areas of the laboratory as required.
·         Investigating, validating and implementing innovative technologies such as high throughput sequencing or sampling techniques such as environmental DNA (eDNA).
·         Providing advice or expertise, as required, to reference/training groups or forums.
·         Providing training and troubleshooting for other staff in the use of rapid test methods, such as LAMP and qPCR.
·         Purchasing and registering of reagents.
·         Providing input into WHS and quality assurance aspects of laboratory management.
·         Managing and maintaining samples, data and databases in accordance with policy, data quality standards including the Laboratory Information Management System (LIMS) and sample-based and electronic reference collections.
What we are looking for
Knowledge and experience
The successful applicant will have:
·         Experience in molecular data analysis and bioinformatics (mandatory).
·         Experience using molecular techniques including nucleic acid amplification and sequencing using Sanger or Nanopore technologies (mandatory).
·         Experienced in performing sequence analysis using a range of bioinformatics software to construct and interpret phylogenetic data (mandatory).
·         Ability to develop and/or optimise existing protocols to allow identification of organisms for which protocols are not currently available or inadequate (mandatory).
·         Experience operating under conditions of biosecurity containment (desirable).
·         Experience operating in a quality assured laboratory (desirable).
·         Experience in handling microorganisms under aseptic conditions (desirable).
Skills and capabilities
The successful applicant will have:
·         A methodical and organised approach to conducting molecular analysis as well as being innovative.
·         The ability to grasp information quickly in order to use it proactively and work practically and collaboratively with minimal supervision.
·         Excellent team-building, communication and inter-personal skills.
·         Demonstrated personal integrity and commitment to deliver the work through effective planning and diligent management of available resources and time
·         Clear and respectful communication style while maintaining the integrity of the message.
·         A demonstrated ability to build and maintain productive working relationships to achieve required or agreed operational/business outcomes.
Flexible employment arrangements are available with the Department of Agriculture, Fisheries and Forestry
Closing date for applications: 10 March 2023
Apply via: https://www.agriculture.gov.au/about/jobs/apply