This is the week for you to apply for travel awards to ASPS2023. Applications close this Friday 28th July 2023 !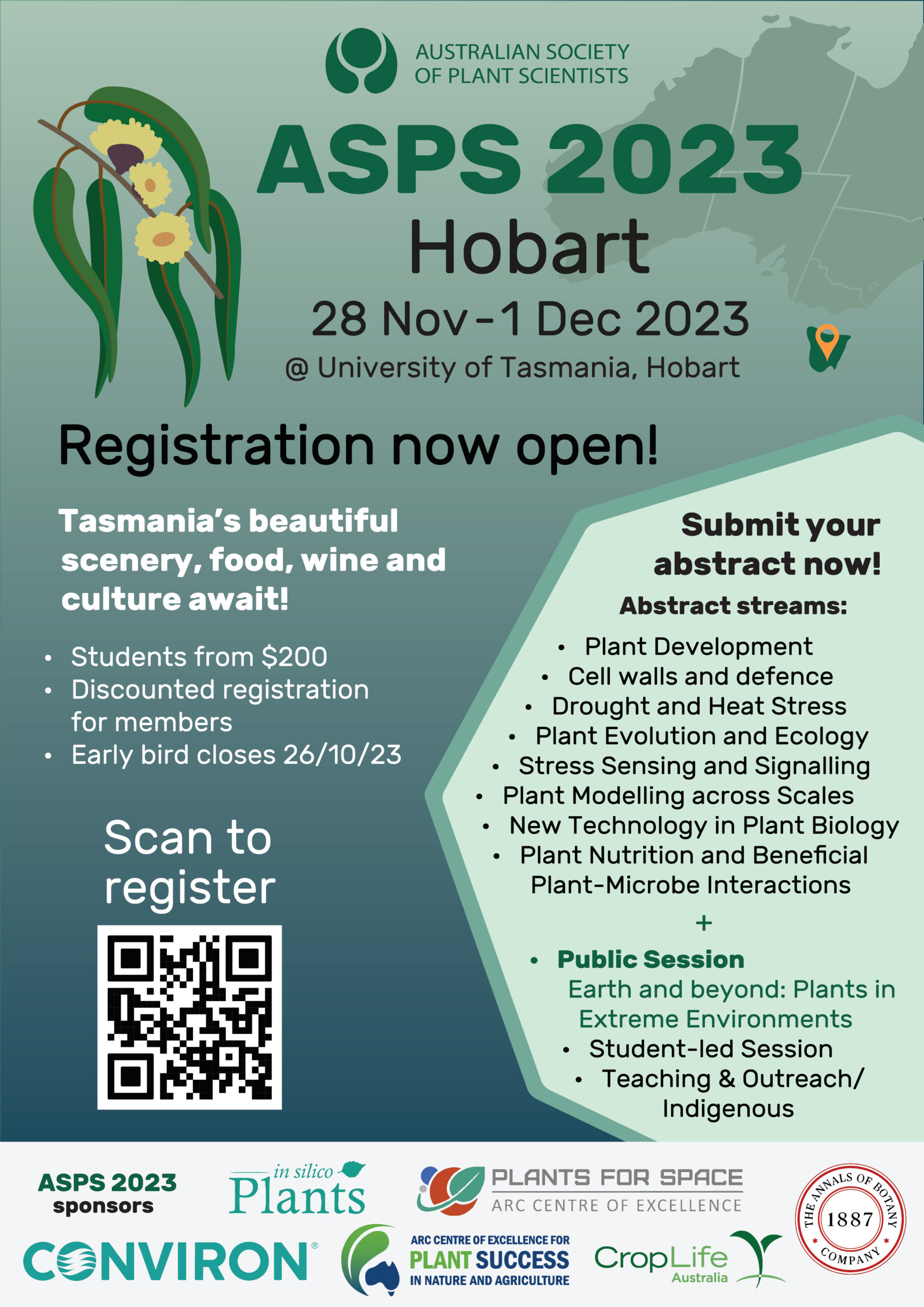 Click on the links below…..
Student conference travel awards
Carers' support travel grant for ASPS2023 awards
Indigenous travel grant awards
Applications for all three close this Friday 28th July 2023 !
Abstract submission
Within a day or two of registering you will receive an email from asps.hobart2023@gmail.com with abstract submission instructions (check your junk if you do not receive)
Use this abstract template SessionNumber_Surname
Oral presentation abstracts due Tues 26th September 2023 (early bird poster abstracts also welcome)
Poster presentations abstracts due Tues 7th November 2023
Abstract enquiries: asps23abstract@gmail.com
IPMB 2024 Registration and call for abstact submissions opens August 2023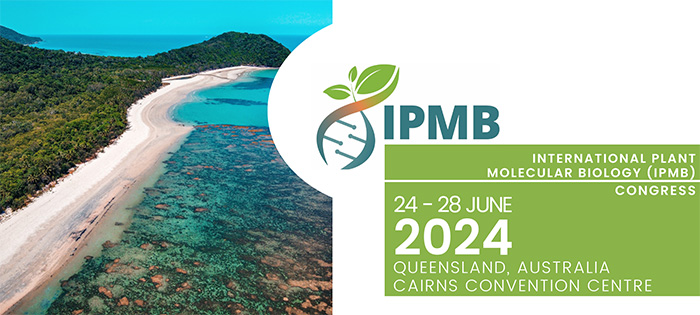 IUBMB 2024 in Melbourne, 22nd-26th September 2024. Registration information August 2023.

Please login and check your ASPS membership is up to date. Encourage your colleagues and students to join ASPS.
Tweet to @asps_ozplants your news and upcoming events and follow on Facebook to keep up to date.